Click on blue-printed words to get linked through to more info
(klik aan)
Let's face it:
car making still represents the single largest industry in the world today
, the car being the biggest single consumer purchase/expense for most people.
But there is way more to personal mobility and car travel than having cars roll of the production line and sell them to the public
1
.
By sticking to their business model, car makers largely ignore the challenges the automobile faces today. Costly energy (fuel), climate change, growing traffic, a livable environment and therefore car use and commuting come at a steep price in densely populated urban regions all over the globe. Young people lose interest in what used "to move" generations before them. New developments such as car and ride sharing will affect car ownership and sales.
Researchers from the Berkeley Transportation Sustainability Research Center estimate that one shared car removes between 9 and 13 cars from the vehicle population.
Re-Invent the car
These challenges bring about the need (at least desire) for a 'new personal transportation device' altogether, or as
Apple founder Steve Jobs used to say:
"p
eople didn't know they needed it,
p
eople didn't know they wanted it". As long as we cannot "beam me up, Scotty" from to A to B, personal transportation is a physical thing. So, what kind of '
mobile device' (vehicle) are we talking about? One that is more cost-, time-, energy- and space-efficient, less cumbersome and
self-serving,
less of a burden to the environment, using less precious resources to begin with (C2C), and offering unique new selling points... one that will avoid the dreaded so-called Kodak moment. Others must have thought the same thing, right? Well,
why not learn from them?
Re-Venture the car
If automakers are slow to respond, new players may, or actually, should step in.
T
his all-new vehicle may be a

formidable new product

. With global car sales exceeding the 80 million annually, you only need to convince 1 out of 500 prospective buyers to have a profitable business. Shouldn't be that difficult for a vehicle that looks and drives like nothing else to begin with. Not to mention the other motives for getting one.
How?
So many companies in the business of developing new automotive technology, in search of the "next best thing" - why not join each other, select the relevant and the best, f
orge new industrial as well as distribution alliances, network stakeholdership?
Make use of government and EU funding, meant to stimulate more energy efficiency, sustainability and the lowering of emissions, counter global warming, implement green car development, boost investment and job creation, EU industrial competitiveness, etc. Renault received 400 million euro from the European Investment Bank in 2013.
Bring out a drivable prototype comes first of course - objective: nothing less than to astonish the automotive press, gradually building momentum and expectation from then on.
New Isetta
The vehicle depicted here is what you may call a
game changer
! Author already received recognition from automotive experts, who called it surprisingly easy to implement. The semi-threewheeler 2 introduced here, is more energy- as well as space-efficient, safer and more comfortable than any 'similar-sized' automobile. Because of
its clever Da Vinci-inspired shape and construction it can be built using lighter materials. Which in turn will again contribute to energy efficiency. On the long run governments may save billions on having to construct more infrastructure. Less energy/ fuel required means less emissions.
'Economize' already made sense, now it finally makes fun too.
Shareholders and (new) investors will appreciate the prospect and the market potential. For a brief outline re: New Isetta, check out Nr. 8 in the overview.
So, why has this not been scooped up by a car manufacturer?
Automakers
made it a habit not to develop anything that has not been invented in-house, by their own researchers, designers etc.
3
Apprehension is another reason. They might think that a 'Next Gen' vehicle concept like mine can 'chew away' on their present business model (the larger and more luxurious the car, the more profitable). People might realize that this sexy, sleek, easy to maneuver Smart For
Three
4
will do the job most of the time (and might use the 'big car' only for family trips, hauling stuff, etc.)...
Recap: dare to be different - dare to be better
Don't do what successful car brands already do very well.
Leap passed the competition by bringing something which can be best described as a new 'transportation format' or automotive 'recipe'
5
.
New Isetta offers a quirky combination of sneak-through-traffic utilitarianism, sexy design, a fun ride and eco-consciousness like no other car. Wouldn't you want one?
Interested? Well, let me know...
Ralph Panhuyzen, September 2013 (updated March 30th, 2014)
1.
Typically the
car, that four-wheeled metal box,
as it is known today...
- represents the biggest consumer purchase most people do
- depreciates at a rate that would drive people insane if that happens to housing prices
- sits idle 90-95% of the time, taking up precious space
- when used the car's monthly energy bill easily exceeds that of most households'
- weighs 15-25 times as much as the often times single occupant (the driver) - ergo: most of the stuff people 'feed' the car (fuel) is used to move around the car... not the occupant(s)
- single occupancy of a car is most frequent during rush hour, contributing to gridlock.
2.
T
he 'New Isetta' as it is called (also known as 'Smart ForThree') already received critical acclaim. It is OHIM (
Office of Harmonization for the Internal Market)
registered.
This presentation is put together for assessment purposes only.
3.
Author only knows of two designs that were suggested by 'outsiders'. Dutch VW importer Ben Pon who came up with the idea to make a transporter version based on a VW Beetle chassis. And Swatch founder Hayek who suggested to Daimler that it should make a small city car, which became known as the Smart ForTwo.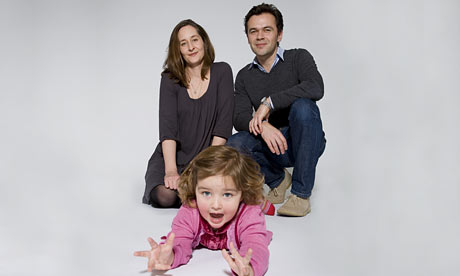 4.
Think of commuting (usually done alone), running errands, sports school visit, etc. Think 1-child families (huge market in China), singles, couples, threesomes ;-)
5.
For instance, Tesla's Elon Musk sees electric cars as big appliances you don't need dealers for. It took him less than a decade to be taken seriously, and have other companies want to join his. And what about Google? How long will it take Google to initiate its own 'automobile'?
In wireless communication and virtual media we have seen new developments making it big. Twitter just started trading on Wall Street on a very speculative basis as far as potential earnings concerned. Wouldn't you be curious about a tangible, new transportation mode that will provide benefits to all involved: consumers, companies, governments... the environment?
~